Contact Eworks WSI in Cyprus
For general questions or comments about EworksWSI Cyprus or this website,use the contact form below. You may also reach us by phone, fax or postal mail.
EworksWSI
EworksWSI Cyprus provides digital marketing services in Cyprus as well as e-commerce applications and mobile websites!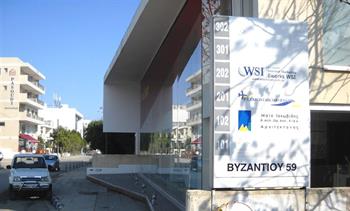 59, Byzantiou Street
Office 202
P.O. Box:

25536




2064

Strovolos




Nicosia
Tel:
+35722675747
Fax: +35722675748
eMail: info@eworkswsi.com.cy
To help direct your inquiry appropriately, please fill in the below form:
Global Knowledge, Local Results in Cyprus
At EworksWSI we offer you the benefit of our global knowledge to deliver you the very best local Internet Marketing results. EworksWSI Consultants aim to help businesses in Cyprus elevate their online brand reputation, generate more leads through the Internet, tap into new revenue opportunities and take their profit potential to higher levels.
Whether you're interested in a WSI Competitive Analysis, our full WSI Internet Marketing Plan or a specific internet marketing service such as search engine optimization or mobile marketing, you can be assured that when you work with EworksWSI you will be dealt with the utmost professionalism.
Find EworksWSI on a map