Web Hosting Solutions

in Cyprus



EworksWSI is working with WSI's largest Data Centers around the world and we bring proven Web Hosting expertise to individuals and businesses of all sizes in Cyprus.
EworksWSI Cyprus Hosting services
will allow you to gain a competitive advantage in Cyprus by benefiting from reliable and cost effective hosting solutions using the latest advanced technologies.
Below see a typical WSI datacentre layout.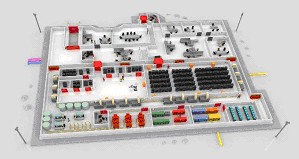 or click to watch the slideshow:
WSI's main web hosting data centre is engineered to sustain maximum availability thereby allowing us to bring to small and medium businesses the reliability required in mission critical hosting environments.
Our state-of-the-art hosting facility utilizes many of the latest technologies to provide webhosting solutions that deliver very high levels of redundancy, reliability and availability in keeping with other leading mission critical facilities in Cyprus and worldwide.
A 'purpose-built' data center run by specialists is the only way to fully guarantee data security, performance and availability requirements critical for your business in Cyprus.
Webhosting does not equal site maintenance. Some hosting companies offer related services only additionnally.
SAAS (software as a service) integrates hosting, server management and software updates in one package such as WSI eFusion. EworksWSI eFuion provides enterprise level hosting in several datacenters (EU, US, Asia) complying with all local Privacy Protection laws. Data on websites hosted on our EU datacenter will remain in the EU.