eCommerce
Our purchase behavior continues to evolve along with the internet. Your consumers now expect a seamless, user-friendly buying experience. If you want to improve your online shopping experience, our eCommerce solutions may be what you're looking for.
---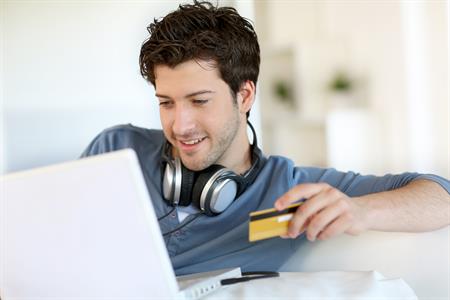 Reach your target customers 24/7
Even when you aren't at work, your website will be working for you 24 hours a day. eCommerce gives you the opportunity to reach into a customer's home at any time to make a sale.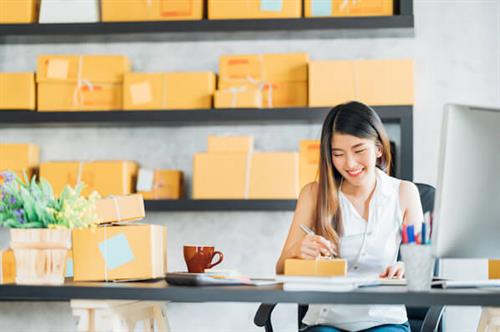 Bring your overhead costs down
Money spent on eCommerce trade can be recouped by reducing inventory, travel, personnel, insurance, and many other costs associated with a physical store location.
E-commerce in Cyprus
For any business looking to grow, eCommerce represents today the greatest opportunities to target new customers and increase sales. Selling your products or services online is like having a shop that is open 24/7 all year round. An e-shop that is not only available in Cyprus but worldwide. Electronic Commerce (e-Commerce, eCommerce or e-Comm) is essentially enabling online buying and selling through a website. The e-Commerce functionality can be part of a website or it can be the complete website, for example e-shops, e-auctions, etc. The major e-Commerce applications fall in the following categories:

B2C Ecommerce

B2C online stores, i.e.a merchant offers products and services to Consumers (or end clients) sometimes by using

online catalogs (catalogs without an ecommerce or online buying function, typically car dealers, real estate agencies, etc) or e-market commerce sites (merchants and individuals are selling their products through ecommerce platforms like Amazon, eBay, Bazaraki, etc).
B2B Ecommerce
B2B eCommerce (Business to Business ecomm) follows the same principles as B2C Ecommerce but applies stricter verifications, selective access, individualized pricing and often a quote based ordering system.
Learn more about B2B Ecommerce here

eGovernment
The Government is not really a merchant but modern eGovernment sites are using all available ecommerce functionnalities such as subscriptions, payments, invoicing etc.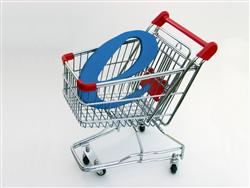 E-Commerce allows business owners in Cyprus to reach more potential customers for their products or services and automates much of the sales process. Imagine how much time you would save if your system used automatic credit card processing and shipping calculations, automatically generated invoices, a dynamic catalog that knows what you have in stock and can tell you when it's time to reorder, plus providing in-depth sales tracking and reporting.



Whether you stock only one product or thousands of products, we will supply suitable e-Commerce solutions that will help you sell more and simplify your back office operations.

E-commerce comprises a large spectrum of applications:

Whether you need:

a simple online catalogue displaying your goods for sale;
a shopping cart system enabling visitors to choose products and place orders for them;

a fully integrated online shopping system incorporating secure electronic payments, order fulfillment and inventory control,
an EU wide sales machine in different languages that takes care of local VAT:
we have the right solution for your online business in Cyprus.
Each e-Commerce system we supply is the result of a careful analysis of each of our customer's needs and expectations.
Next step

Discover the eCommerce solutions we supply, support and maintain in Cyprus
Do not hesitate to talk to us about your e-commerce plans: We'll be pleased to meet with you anywhere in Cyprus to find the solution that fits perfectly your business plans.
---
Ecommerce resources
I. eCommerce Articles

The importance of product images in Ecommerce
II. Blog posts
See a list of all eCommerce related blog posts

III. Ecommerce News sections
Daily refreshed Ecommerce News from all over the Web

IV. FAQs about eCoomerce

See a listof eCommerce related FAQs

V. Ecommerce related Webinars by WSI

24-Nov-2011 | Tom Kuthy
---
VI. Ecommerce Whitepapers
FRAMEWORK LAW OF 2004 ON CERTAIN ASPECTS OF INFORMATION SOCIETY SERVICES, IN PARTICULAR ELECTRONIC COMMERCE, AND RELATED MATTERS: E-Commerce businesses (an information society service provider) shall not be subject to prior authorization or any other requirement...

138kb - 10-Apr-2014 - Download - Save for Later

---
Optimizing an eCommerce site for Search Engines is more complex than regular SEO. WSI presents the 5 main steps for successful eCommerce SEO.

598kb - 04-Aug-2015 - Download - Save for Later

---
5 Steps to Optimizing eCommerce Sites for Search Engines

1129kb - 08-Sep-2011 - Download - Save for Later

---
It is the Duty of a Cypriot e-Commerce Company to register with the Cypriot VAT authorities. Other e-commerce Companies might need to register in Cyprus as well. When a VAT-registered person in an EU member state sells and delivers goods to a non-registered and nontaxable person in another EU member state, it is considered as 'Distance Selling' as most e-commerce activities.

3204kb - 20-Mar-2014 - Download - Save for Later

---
We do more than just eCommerce
Having an effective eCommerce site is just one component of your digital marketing strategy. You wouldn't try pitching a tent with one pole; the same goes with digital marketing. If you want to see results from your digital efforts, you need to think beyond your website.