From June 13th 2014, the EU has strengthened and harmonised the Consumer protection rules.
The Consumer Rights directive applies the same way in all EU countries (including Cprus!) which means that consumers europe-wide can always be sure about the rules that apply when cross-border purchases are made.
In the same way, traders, e-commerce owners and other businesses in EU countries also know what they have to provide in terms of consumer rights.
What does the directive mean for e-shops in Cyprus?
So called hidden charges are banned as well as other cost traps on internet offers. The total amount of the purchase must be clearly indicated by the ecommerce system.

e-commerce owners have to show consumers full transparency as to the total cost of a product or service they offer.

Pre-ticked boxes on Internet pages are banned, adding transparency and full information to consumers.

Consumers enjoy a Europe-wide right of withdrawal within 14 days, doubling the previous 7 days. If a consumer is not clearly informed about this withdrawal period by the e-commerce site, the withdrawal period automatically is extended to one year.

If an online order is cancelled by the client for any reason, a full refund shall be made within 14 days, including costs of delivery. To simplify for consumers, a special voluntary form for cancellations has been developed. Eshop owners in Cyprus should make available a standard EU form that consumers can use if they want to cancel their purchases. This will make it easier for clients to get out of contracts concluded outside of their home country.

Extra charges for payments with credit cards and increased fees for so called hot-lines provided by traders are are prohibited.
The directives foresees also further rights for consumers and obligations for traders. For more detailed information, please read the Directive and documents below:
or find up-to-date information on this link:
http://ec.europa.eu/justice/consumer-marketing/rights-contracts/directive

The fact sheet was part of an awareness raising campaign the European Commission was running throughout 2014 in Bulgaria, Cyprus, Spain, Greece, Italy, Latvia, Poland, and Portugal.

Consumer and trader attitudes towards cross-border trade and consumer protection in the EU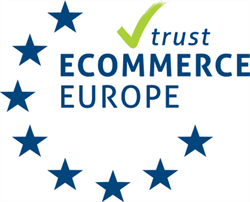 • 59 % of consumers felt confident making online purchases from companies within their own country, whereas 36% were confident buying online from other EU countries.
• 53 % of consumers had bought something over the Internet in the previous 12 months and 15 % had bought online from another EU country.
• 23 % of consumers had bought something based on fraudulent advertising in the previous 12 months, while 44 % had come across fraudulent adverts.
• 30 % of consumers experienced delays in delivery of goods bought online in their own country, whereas for 8 %, the goods were not delivered at all.
• only 25 % of EU traders sell across borders
• 40 % of EU traders see the cost of complying with different national consumer protection rules as a big obstacle to trade.
Sources: Flash Eurobarometer 358 and 359 (2013)
EU Ecommerce cross-border purchase withdrawl
When shopping from a physical store consumers have no right of withdrawal. However, when shopping online, and in other situations where goods are purchased outside the usual premises (through a telephone call, at a homeparty or a marketplace, etc) buyers have the right to a 14 day cooling off period. If the ecommerse site has failed to inform their buyers about their right to withdrawal, the EU Directive specifies that the cooling off period shall expire12 months from the end of the initial withdrawal period or 14 days from the moment the consumer receives the information if provided within those 12 months.

Ecommerce owner's best practises regarding online purchase withdrawals:
eshops should have an online form for customers to initiate their withdrawals.
ehops should confirm via electronic communication the receipt of the registred withdrawals.
eshops should confirm via electronic communication when the withdrawn goods arrive at the ecommerce warehouse.
Ecommerce sites should confirm via email or app how and when the money is reimbursed to the customer.
Ecommerce sites should describe in their electronic order confirmation how, and at what conditions, clients can return the purchased goods.