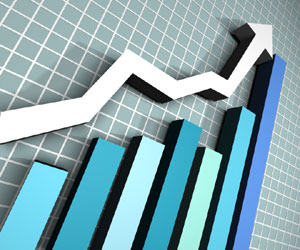 Online Ad Spend in Europe
In 2011, $18.7 billion were spent advertising online in Western Europe, while Eastern Europeans spent $3.2 billion on the same. Next year, marketers will spend $20.9 billion (Western Europe) and $3.7 billion (Eastern Europe) advertising online
The Growth Continues

In 2012, online ad spending growth will reach its highest in the last few years (+17.5% in Eastern Europe and +12.1% in Western Europe).
For more information download our free European internet market trends report
Online ad spending in France
In 2011 online communication spending increased by 11% on the french market to EUR 2.5 billion net tuen-over according to the annual survey of the Union of regulated Internet providers (SRI), the Union of business consulting and media buying companies (UDECAM) and Capgemini Consulting.
All communication channels are growing in France:
+11% for PPC ("Paid search / Pay per Click") to EUR 1,066 million,
+42% for e-advertising (online advertising) in France,
+14% for display advertising (banner ads) to 616 million,
+15% for affiliate programs to 207 million,
+9% for price comparison sites to 131 million, and finally,
+37% for mobile advertising to EUR 37 million.
The IRS underlined the strong growth in the online video market (+100% in 2011) and the acceleration of corporate investments in social networks.
For 2012, the growth of online advertsing is expected to rise by 8% to 2.7 billion euros in France alone.