Paypal enables transfers to IBAN Bank accounts in Cyprus
apparently at no cost.
An important management feature for ecommerce owners are the payment gateways installed on their ecommerce site that allow their customers to pay their purchases online.
One popular payment gateway used in Cyprus is Paypal as the Paypal business account eliminates the need for a separate merchant account. Until recently eCommerce owners, and we'd include here all websites that allow receiving money online through Paypal, were obliged to transfer funds from and to their Paypal account through a connected Bank Card (Visa or other), transfers to and from bank acounts in Cyprus to Paypal were not allowed. Indeed Paypal offered this service only for their US clients and accounts.
Connect your Paypal account to your Cyprus Bank account

Paypal has now enabled Money transfers to IBAN Bank Accounts in Cyprus but only to your own accounts, i.e. Paypal business account owners still cannot pay suppliers into their accounts in Cyprus. You can replenish your Paypal balance or retrieve excess funds to your local bank account.

How to connect your Cyprus Bank account to your Paypal business account

Enable the New Paypal Interface in you Paypal Business account.

Click on the 'MONEY' on the top Menu
Add Bank Account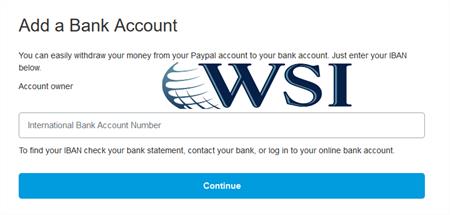 Enter the complete IBAN Number of your Cypriot Bank account (example: CY17 0020 0128 0000 0012 0052 7600)

Upon validation of the IBAN, Paypal will transfer 2 small amount (less than 1€ each) to your bank account that will be credited in a few business days.

The above image shows the 2 validation amounts sent by Paypal to your Bank account. The actual display may vary depending on your Bank.

When received, log into your Paypal business account and select (top right) 'Settings'
Banks (unconfirmed) click
Enter both amounts
The account is validated.
How to transfer money from your Paypal account to your Bank account in Cyprus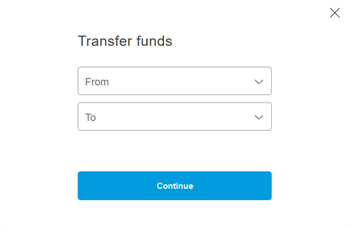 It is rather easy to transfer Money from your Paypal account to your Bank account in Cyprus:
In your Paypal account select 'Money' (top Menu) then 'Transfer Money', the 'Balance Manager' function does not seem to be enabled.
Select the sending account and the receiving account as well as the amount and validate. That's it.

A transfer takes a couple of business days to be credited in your bank account at no fees. It seems to follow SEPA rules.
Click to See more details here
---
PayPal is not physically represented in Cyprus and manages all support question from Ireland. You can get in contact with Paypal Ireland at +35314369111