Setting up and running an e-Commerce site is hard enough, but getting traffic to it and making sales is even more complicated. We would like to share below some Search Engine Optimization tips to assist you maximize search engine generated traffic to your online store.
Optimize your meta tags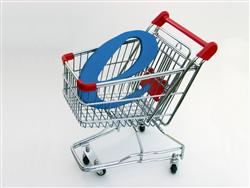 Label each of your pages with a unique title and description – search engines love it. You can find the meta tags in the <head> section of your HTML code.
Most e-Commerce software generate automatically meta tag, and some (such as WSI efusion) allow you to customize each page. The title tag is still a major factor in search engine optimization, but Google and Bing have both acknowledged that keywords are no longer a part of their ranking algorithm. If you are creating an e-shop select a platform that generates each catalog and product as indivudal page with its unique title tag.
Example: <title>e-Commerce Search Engine Submission & Optimization – Eworkswsi.com.cy</title>
Google sometimes displays the description within their search results. Having a good, enticing description can generate more clicks on your listing.
Optimize your URLs
URL structure is still a factor of SEO, so be sure to set them up properly. Use a few descriptive keywords in your URLs, but avoid URLs that are too long. Use hyphens to separate keywords, and avoid underscores and symbols.
Example: http://eworkswsi.com.cy/SEO.html
You'll need some technical knowledge to implement URL rewriting as most CMS software do not do this by default. However, most current CMS and eCommerce software offer this feature as an option when setting up a website. More advanced integrated e-CRM with e-commerce platforms will generate correctly phrased URLs with the option to personalize them on a product by product basis.
Add unique, relevant content to your pages - catalogs - products

Except you are the only one on the Internet selling your products and services, you have competition. You need to stand out from the crowd by offering some unique images and textual content. By adding descritive text to your category and product pages, you are not only giving the search engines more content to index, but providing as well more information to visitors. Add your main keywords in the detailed product description in your online store.
In addition to adding a bit of "meat" to your product pages, you should also consider adding a blog to your eCommerce site. Content is king and a blog is a smart way to add more relevant content to your site.
Want to know how you site is doing? Test it for free with WSI Webscore
Make sure your website loads quickly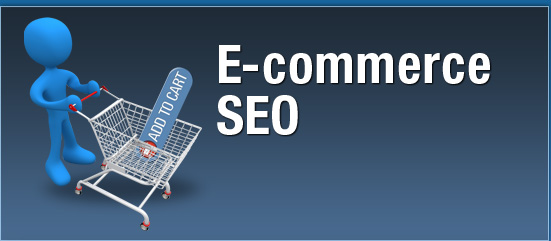 A slow website is one of the quickest ways to lose customers. No one wants to wait for a page to load, especially with increasing connection speeds that are available today. Make sure your images and scripts are optimized for afst loading and that your website server is fast enough to handle all traffic and resources. Page load times not only affect user experience, but also plays a role in search engine optimization.
Do you have doubts about you site's loading speed? Read More here
Make use of internal links
External links are great, but internal links also matter for SEO. Whenever you get a chance to link to a product page, you should do so. Of course, internal linking should be done in moderation. Use common sense and don't go overboard with linking to every keyword you come across. Diversify your anchor text to various pages and make it look natural. Your blog is a good way to create new links by making announcements of new products, promoting popular items, or showcasing your seasonal products.
Select an e-commerce system that allows the easy creation of 'Related products', these are perfect natural interal links.
---
Ecommerce resources
I. eCommerce Articles

The importance of product images in Ecommerce
II. Blog posts
See a list of all eCommerce related blog posts

III. Ecommerce News sections
Daily refreshed Ecommerce News from all over the Web

IV. FAQs about eCoomerce

See a listof eCommerce related FAQs

V. Ecommerce related Webinars by WSI

24-Nov-2011 | Tom Kuthy
---
VI. Ecommerce Whitepapers
FRAMEWORK LAW OF 2004 ON CERTAIN ASPECTS OF INFORMATION SOCIETY SERVICES, IN PARTICULAR ELECTRONIC COMMERCE, AND RELATED MATTERS: E-Commerce businesses (an information society service provider) shall not be subject to prior authorization or any other requirement...

138kb - 10-Apr-2014 - Download - Save for Later

---
Optimizing an eCommerce site for Search Engines is more complex than regular SEO. WSI presents the 5 main steps for successful eCommerce SEO.

598kb - 04-Aug-2015 - Download - Save for Later

---
5 Steps to Optimizing eCommerce Sites for Search Engines

1129kb - 08-Sep-2011 - Download - Save for Later

---
It is the Duty of a Cypriot e-Commerce Company to register with the Cypriot VAT authorities. Other e-commerce Companies might need to register in Cyprus as well. When a VAT-registered person in an EU member state sells and delivers goods to a non-registered and nontaxable person in another EU member state, it is considered as 'Distance Selling' as most e-commerce activities.

3204kb - 20-Mar-2014 - Download - Save for Later

---
Read more about e-commerce site optimization in our free white paper (pdf download)