Stripe launches in Cyprus
Stripe is now generally available in Cyprus. This means Stripe can now support businesses in 39 countries (29 in Europe) with their complete payments platform, enabling them to sell to customers around the globe.
This launch was built almost entirely by the teams of Stripe's European engineering hub, that's everything from new integrations with financial institutions to extending support for Stripe's products. The inclusion of Cyprus,the Czech Republic, Romania, Bulgaria and Malta is launch is the result of feedback from a number of businesses across Europe. We, at EworksWSI are glad that Cyprus is now covered by Stripe, we were asking for it for several years.
The COVID-19 crisis has accelerated the shift from offline to online commerce, making the need for financial infrastructure and accessibility more urgent than ever. In the past few months, European entrepreneurs in Central and Eastern Europe have already processed hundreds of millions of euros in payments on Stripe.
We're glad we can support businesses in Cyprus with the integration of the Stripe payment gateway. Stripe announces on their blog that they are working diligently to make Stripe available to every business across Europe.

What is STRIPE?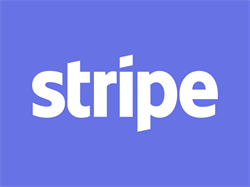 Stripe describes itself as a technology company that builds economic infrastructure for the internet.
Businesses of every size — from new startups to public companies — use the Stripe software to accept payments and manage their businesses online.
Stripe combines a payments platform with applications that put revenue data at the heart of business operations.

Stripe is a principal acquiring member of the Visa and Mastercard networks in Europe.

Where is Stripe located?
Stripe is headquartered in San Francisco, with offices in Dublin, London, Paris, Singapore, Tokyo, and more. Stripe launched in 2011 and has more than 2500 employees today.
EworksWSI can help you integrating the Stripe Payment gateway with our eCommerce platform.
Stripe is available as plugins or extensions for all major eCommerce platforms:
Wordpress - WooCommerce
Shopify
WSI Efusion
Big Commerce
Prestashop
etc...
Talk to our experts to get Stripe integrated and use all advanced features that other payment gateways in Cyprus cannot offer.
Stripe offers many special features
Stripe Billing: Stripe has created ways to send invoices via the API and Dashboard. The invoicing features provide support for creating invoices in 13 languages with custom fields, tax IDs, and sophisticated tax rates.
Stripe subscriptions: You can create and manage subscriptions and invoices directly from the dashboard. Recurrent billing includes subscription services that can be billed on a set frequency (daily, weekly, monthly, yearly, etc) or on usage basis (no of seats, etc)