Own a WSI franchise in Cyprus
WSI Franchise Opportunity in Cyprus
WSI is the world's leading Internet Marketing Franchise providing affordable Internet solutions to small and medium sized business. WSI is the #1 Internet and Technology Services Franchise. WSI is currently accepting applications from motivated, entrepreneurial-minded individuals for new franchise openings in Cyprus. Global Internet Marketing Giant WSI puts the power of the Internet World at your finger tips. WSI will train you to capitalize on this growth opportunity and become a professional WSI Internet Marketing Consultant.
Whether your background is in general business or sales and marketing, if you follow WSI's proven system you will build and expand your client base and achieve recurring revenue streams. WSI's successful business, marketing and Internet solutions are driven by proprietary tools, methodologies, products and comprehensive operational and marketing support.
Become a part of the network of men and women who have taken their entrepreneurial spirit, managerial skills and business development capabilities to a place of security, professional freedom and personal success.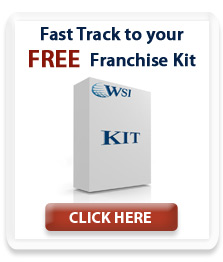 Next steps
Businesses that best fit a WSI franchise in Cyprus