Paid Search Marketing
What is paid search? A paid search advertising strategy in Cyprus allows you to immediately connect with people who are searching for your products or services. EworksWSI can help you target your customers through a combination of paid search and SEO together.
---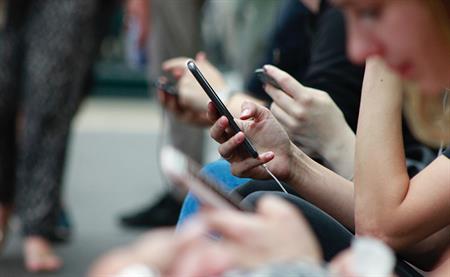 Target your customers using multiple dimensions
Leveraging granular control over your marketing performance, search advertising allows you to reach target customers based on multiple dimensions including device, time, interest and location.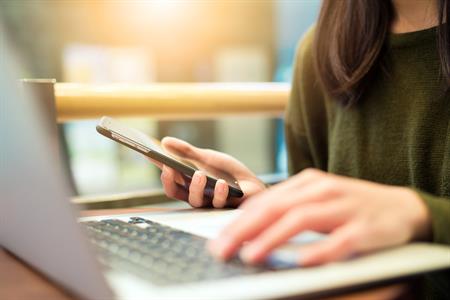 More control over who finds your page
Even when your SEO game is stellar, you can sometimes find yourself ranking for keywords you didn't even mean to. Paid search marketing platforms like Google Ads and Facebook Ads, allow you to have control over your ad copy to target your ideal buyer personas in various phases of the marketing funnel.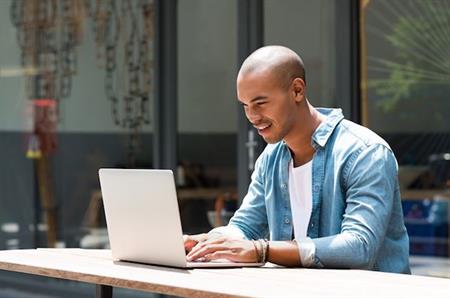 You don't pay if they don't click
If your ad captures thousands of impressions, you only pay if you actually get the clicks. This means that some people are probably seeing your company name and vital info, giving you exposure, and future recognition.
But you only pay if the user actually visits your page.
Did you know?
Because it can be difficult to get rankings quickly through natural SEO,
choosing to participate in paid search advertising platforms such as Google Ads or Microsoft Ads can be beneficial. Here's why:
80%

Google reports that search ads can boost brand awareness by as much as 80%
41%

On average, 41% of clicks go to the top 3 paid ads on the search results page
Top 3

PPC ads are one of the top three generators of on-page conversions
50%

Paid search visitors are 50% more likely to make a purchase than organic visitors
What Is Pay-Per-Click?
Paid Search Advertising, also known as Sponsored Links or PPC, is the single most efficient way to quickly achieve high placement on the search engines results pages (SERPs) for an unlimited amount of different keywords.
By not utilizing paid search (sometimes referred to as PPC = Pay per Click) marketing, businesses in Cyprus miss out on a lot of traffic opportunities. Paid Search marketing (PPC through Google Adwords or Bing Ads) will let you reach targeted leads that will be funneled to your website instead of your competitor's.

Yes, it costs to bring good leads... but only just a little

Wouldn't it be nice if your site appeared when someone searched for your products and services online? Wouldn't you like to lower the cost of getting new customers? The best way to find new customers is to make sure they can find easily you when they are ready to purchase your product or service.
How does Paid Search Marketing work?
When someone searches for keywords specific to your business, your site will appear high up in the paid sponsors' section of the search engine (The colored area in the Search result picture above). This means that visitors searching for your products or service can easily find your business, resulting in an increase in targeted traffic to your site – people who are interested in purchasing your offering – immediately.
PPC (Pay per Click) is so cost effective, everyone can do it...but do it right!
In fact, people could be searching for what you offer right now! The key is to know exactly what keywords they are using to search. EworksWSI Internet Marketing Consultants can develop a professional Keyword Analysis Report that can be used to create a targeted Paid Search Marketing campaign for your business. This involves setting up, managing and monitoring the results of a Pay-per-Click (PPC) advertising campaign.
Watch our video on how to get leads fast with PPC advertising in Cyprus:

A Web user is more complex than an offline mall shopper. Online shoppers do not search for "city + restaurant" anymore. Instead they would search "Nicosia / area code + PPC", if that's what they are looking for. It would take work and sustained effort for a Sushi restaurant to come up high in the natural or organic search listings. However, there is some prime real estate online, on top of the organic listings and to the right of the browser screen under 'Sponsored Links'. That's where an attention-grabbing Pay-per-Click ad like, "Best Sushi in Downtown Nicosia!" can drive targeted traffic to your restaurant site.
PPC: Don't pay if they don't click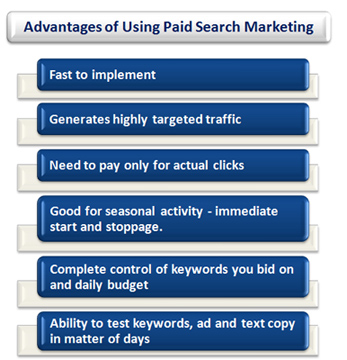 Traditional Pay-Per-Click ads are easily tracked, measured and managed and they work on a bidding system. These ads are designed for any business or campaign and can be used for brand awareness or to help get more leads on their site.
What happens if the prospect doesn't click on your ad? Well, you don't pay for your ad to simply show up in the right place. You only pay a few cents if someone actually clicks and go to your site or landing page. You decide yourself on your maximum bid and daily / monthly PPC budget.
EworksWSI will analyse the competitive environment and recommend the best budget figures fro your PPC campaigns. PPC bids and Budgets are not fixed and can be changed any time.
You don't have to worry about your ad showing up and get wasted clicks from someone searching for unrelated keywords to your PPC campaign in Cyprus.
Retargeting/Remarketing Advertisements
These ads are really a combination of both paid search (PPC) and display advertisement. They are based on the users search history.
Have you ever been looking on an e-commerce site for the perfect gift and then you leave the search and BAM! there is an add on another website with that exact same item? (Were you as astonished as I was?). Yes, that's a re-targeting/re-marketing ad. These types of ads are more difficult to set up but they can be very beneficial for companies looking to increase brand awareness and remind the customer of the product they were searching.
This diagram gives you a quick summary on how this type of paid search works.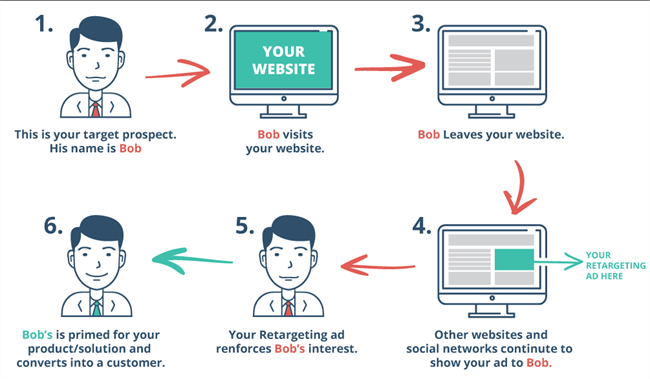 Estimate your ROI on your next PPC campaign

EworksWSI will research the keywords for your business that will deliver the most qualified visitor traffic to your website, as well as manage every aspect of your campaign.
Paid search Marketing is a lot more than just advertising. It also involves landing page optimization and we'll show you how to improve your website's conversion rate to turn more of your web site visitors into buyers.
As a WSI digital Marketing Agency in Cyprus, EworksWSI Cyprus can help you with Paid Search Marketing and offer value added tracking tools to make sure you know where every penny is spent and what it brings back to your business (ROI). PPC campaigns can be set up to direct traffic to a specific landing page or to calls to a single phone number (preferably toll free). That way, you can track the results of your campaign and enhance it periodically to get the best results.

Call now for your PPC campaign in Cyprus!
We use the proven WSI PPC process and will set up a comprehensive PPC campaign in Cyprus (or any other country you might want to target):
Customized Facebook / Yahoo/ Bing/ Google Ad(s)
Demographic Targeting
Impression & Visibility Reporting
Per-Click Charges only
Easy Online Account Management
Dedicated Customer Support
Ongoing Ad Optimization
Enhanced Visibility
Custom User Interest Targeting
Budget can adjusted on a daily basis