SMS marketing in Cyprus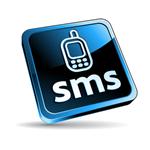 SMS marketing has become very common in Cyprus but it is mostly a just blowing bulk SMS messages at mobile phone users who did not ask to receiving these pure selling SMS messages.
How to do SMS marketing correctly in Cyprus?
1. Respect the legal framework around SMS
Like email marketing, SMS marketing requires recipients to opt-in to receive messages. A double opt-in process is considered to be a best practice for both marketing methods, although it is not a legal requirement. In Cyprus the legislator asks to provide a free (telephone number starting with 8000 ) phone number that allows immediate unsubscription of the message list.
2. Collecting Mobile Numbers for SMS Marketing
You may collect mobile phone numbers during email campaigns or when your customers are subscribing for other services. Some companies display a list at the cashier and aks if their clients want to participate in a (let's say) Christmas draw and collect their cell phone number and their consent to receive SMS messages.
3. Sending bulk SMS campaigns
Some guidelines:
• Send your messages infrequently, maybe once a month, but not more than twice a month.
• SMS should be used to send only premium notices such as an order coming in, an appointment reminder or a upcoming service date.
• If you use SMS to send Offers send your message exclusively to customers that have expressively shared their cell phone number with you.
Carefully compare the offers for bulk SMS marketing. There are lots of bulk SMS platforms available in Cyprus, some at a heafty price just to get access to the platform, some platforms offer free bulk SMS management tools (like our EworksWSI SMS marketing platform).
Study carefully the price per message sent to local cell phone numbers in Cyprus, these vary greatly, sometimes up to a ratio from 1 to 10.
The SMS packages of the local phone company CYTA start at €30.00 for 1200 SMS credits (0.025€/SMS credit), compared to EworksWSI SMS offer at €12.50 for 1000 SMS credits (0.00125€/SMS credit). See our detailed bulk SMS packages here
As in all marketing campaigns, carefully prepared content and correct timing is the key to the success of your SMS campaigns, responsible businesses chose to partner with professional, experienced digital marketing agencies.
Want to learn how EworksWSI can help you with your SMS campaigns in Cyprus?